So you're curious to know a little more about me?  Fair enough.  I'd like to start by saying two things I'm not good at are talking about myself and remembering to take 'before' photos on a project.  I'll do my best here with the former.
I grew up in Oak Lawn, IL and graduated with a degree in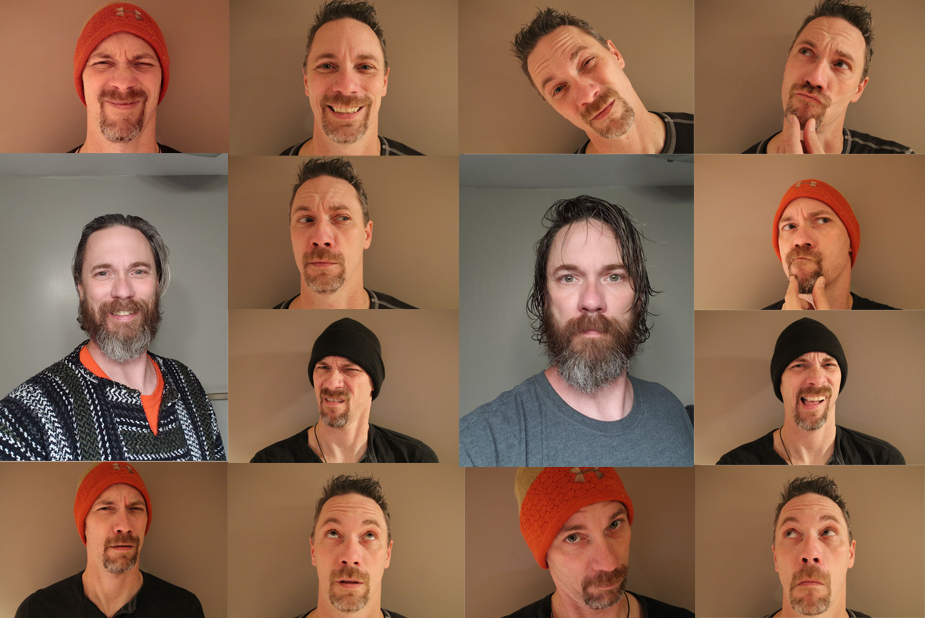 Chemical Engineering from Illinois Institute of Technology.  If you want to get my goat, as it were, please confuse it with ITT Technical School, which went bankrupt in 2016. Those of us who went to IIT would prefer you think of it as Illinois' version of MIT, or at least, any legitimate university. But I digress.  I know what your first question is.  Why in the world is this guy doing handyman work??  He could be making big bucks chemically engineering things!  You're probably right.  But I spent 8 years working as an engineer in the hazardous waste and recycling industry and another 5 years in various positions in the carton making industry and in those 13 years, I never went home at the end of the day feeling satisfied or particularly proud of the work I had done.  The people above me were forever complaining that I hadn't done enough and the people below me were always upset that I wanted more out of them.  It was a no-win sandwich that left me wondering if there was something wrong with me.  I wasn't happy, and as time went by, the people around me began to notice it too.
So right around that 13th year, my father was diagnosed with cancer and not too long after, passed away.  The event left me pondering my existence and purpose.  I trudged on for a short while longer, but eventually, I resigned from my position in the corporate world and took a 'time out' to see if I could find a better path that made me feel useful and productive.
During my time off, I spent a lot of time working on my house.  It had always been a hobby of mine and I remember fondly helping my Dad with projects when I was small.  Soon enough, friends and family were asking me to help them out with their projects.  It was therapeutic, but most of all, at the end of the day, there was quantifiable progress made and I felt good about having helped someone who needed it and appreciated it.  And that, as they say, was that.  I emptied out the 401k and the pension funds and started this business.  I didn't know what was going to happen or how any of this would turn out, but it seemed to me it couldn't be any worse than how I felt before.
That was back in 2015.  The business has become a resounding success and I am forever grateful and humbled that each of my clients takes a chance on me to help them with their projects.  Why should you give me a chance?  Mostly because I'm going to shoot straight with you.  I'm not going to recommend things I don't think you need.  I'm not going to overcharge you.  If you ask me for advice, I'll give my honest opinion.  I show up when I say I'm going to and if I'm running late, I'll let you know.  If I don't show and I don't call,  I'm probably unconscious or dead.  I'll never steal or snoop through your things.  I guarantee there's nothing in your residence worth the loss of my reputation.  That, and I already have enough of my own stuff I'm trying to get rid of.  It's more likely that I leave small boxes of my own stuff in your closets.  I listen, offer suggestions, and work with you through the whole project to be sure it turns out how you want it. I do high-quality work with high-quality materials.  I can't stand doing anything over again, so I like to be sure it's done right the first time around. Finally, I stand behind what I do.  You won't have to send a search party out for me.  If there's a problem, I'll own it and take care of it.  Ultimately, I love the feeling of going home at the end of the day knowing I put in a hard day's work and that someone appreciated it.  That only happens if you are satisfied with the job.  So that's my motivation.
You still want to know more about me? OK, let's see…  I currently reside in the Plainfield, IL area.  I've been in my current home for the past 20 years and am forever using it as a testbed for improving my skills or trying out new techniques.  I enjoy the outdoors, hiking, road trips, traveling, listening to music, playing guitar, writing songs and short stories to amuse my kid, and I'm a sucker for a good movie.  If I'm at your house, feel free to discuss any and all.  I love a good conversation and enjoy getting to know my clients and the interesting ways they like to pass the time.